The theme of National Apprenticeship Week 2022 (7th-13th February 2022) is Build the Future, which is exactly what Coalville based Engineering Design & Supplies (EDS) was looking towards when recruiting Apprentice Engineer, Mason Mckeown.
Established in 1986, EDS are specialists in the design and manufacture of lifting equipment, fixtures, and tooling with customers worldwide. Since Managing Director Sascha Kovacs took the reins in 2020 the company has expanded rapidly with no sign of slowing down.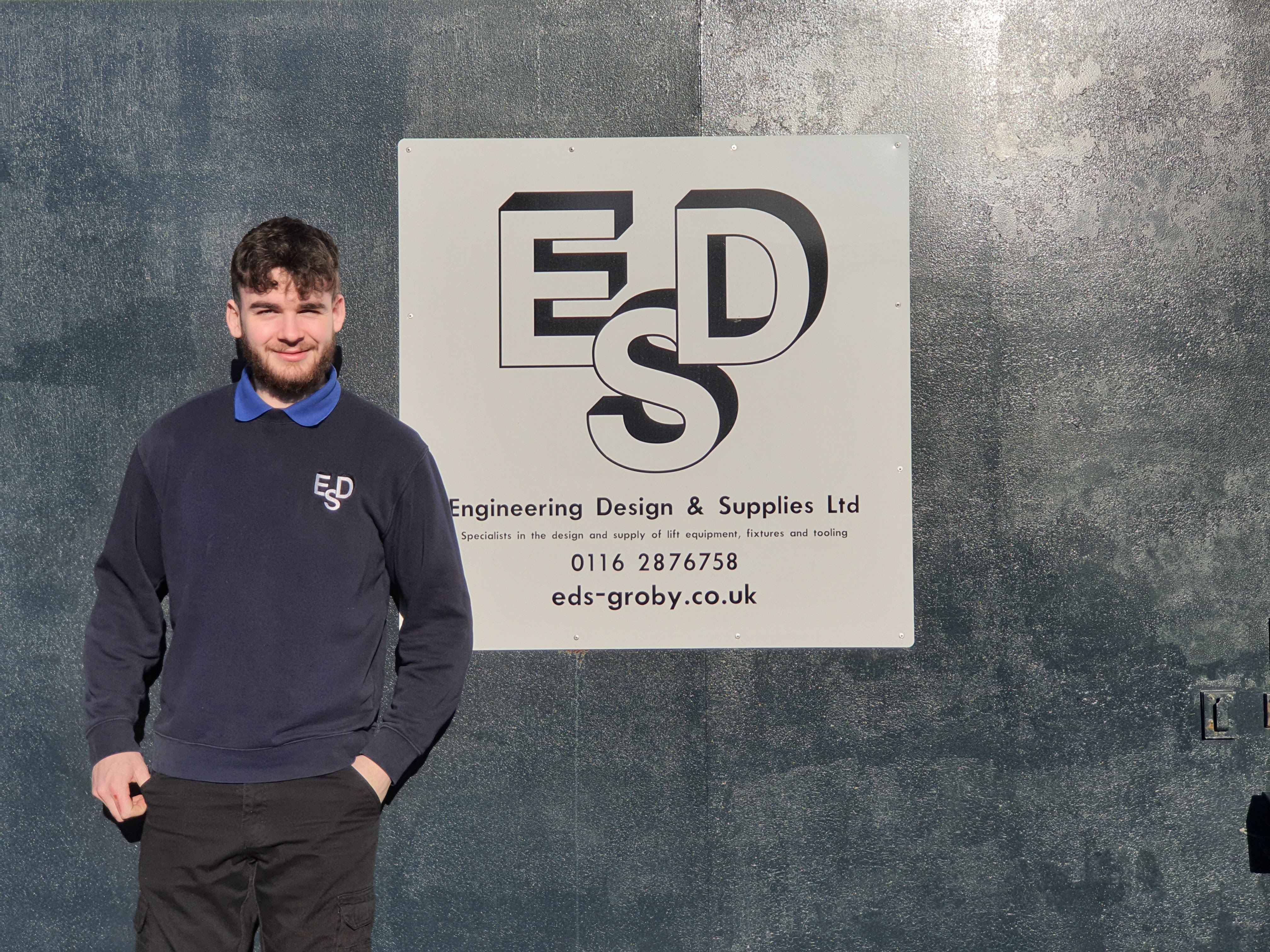 "An apprentice definitely felt like the right route to aid our expansion. We were looking to make a long-term investment in somebody, and the more Mason learns the higher capacity we'll have."
Mason started his three-year Design Engineering and Draughtsperson Level 3 at Loughborough College in September 2021, but eager to start learning, he joined the company in May.
"Maths and physics have always been my favourite subjects at school, but I didn't fancy more classroom learning, so when I heard EDS was looking for an apprentice I jumped at the opportunity. It's such a good way of using the subjects I already loved in a real life application while developing a career."
Eight months on, his enthusiasm hasn't waned; "It's been brilliant so far. I'm getting to develop such a variety of skills from designing products in programmes like Solidworks, to physically assembling them myself. Every day is a little different which definitely keeps things interesting!
"Sascha has been so supportive since I've joined, dedicating a lot of time to teaching me beyond the course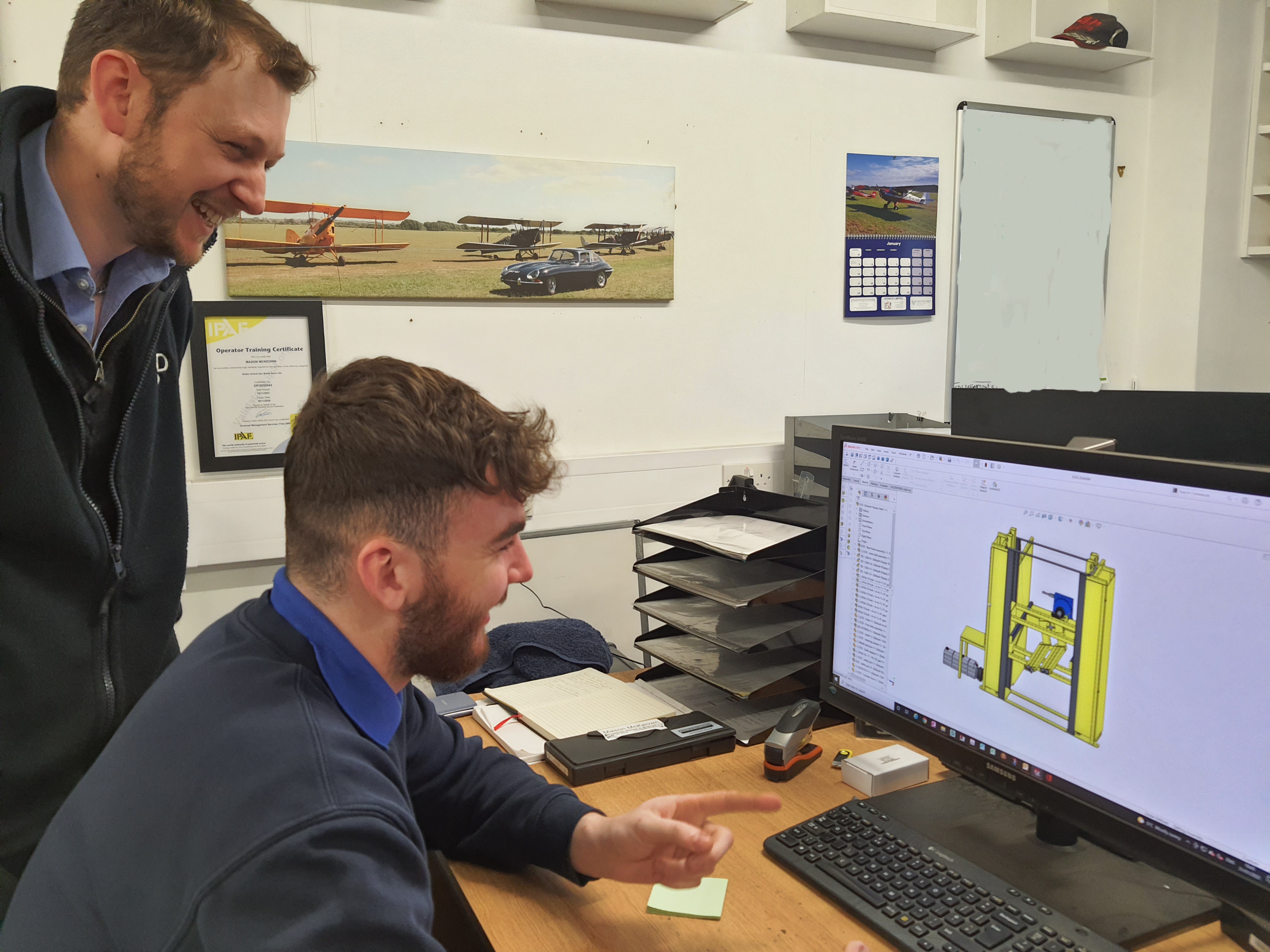 modules and ensuring I've understood everything thoroughly so I feel well prepared when I get the chance to work on bigger projects. I can see so many opportunities to grow in this role that I can't imagine working elsewhere."
Sascha is equally pleased with Mason's progress. "Mason really stood out in his interview for his ability to think outside the box and find solutions, which is a large part of engineering so we were happy to take him on even before his course started. I'm so proud of how far he's come, his attitude is brilliant and he gets stuck into projects with no hesitation. "Seeing how thorough the course is between working with myself and attending college once a week, I would definitely look to hire someone who had completed a similar apprenticeship, and potentially take on another apprentice in the future."