The last couple of years have been tough for businesses, but those that have been able to grow, despite the challenging circumstances, have almost without exception had to showcase a high degree of resilience. Here Alison Watson, Head of the School of Leadership and Management at Arden University, explores how businesses can optimise business resilience, and harness it to ensure they continue to thrive.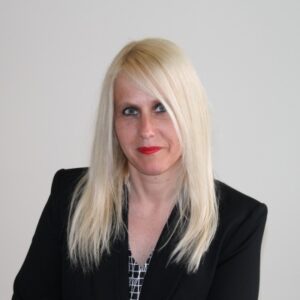 The most successful businesses have always had a high degree of business resilience – it's true of all types of organisations, but is particularly key when it comes to SMEs.
The pandemic forced all of us to adapt to a new world – new ways of working, new customer behaviours and living habits. But with the worst of the Covid-19-related disruption behind us, it is time for businesses to take stock and consider what we have learnt and how we can apply it to challenges moving forwards.
There was, inevitably, a drop in economic activity in the UK during the coronavirus pandemic – making this time incredibly challenging. SMEs were particularly likely to suffer, with Bank of England figures suggest that the average UK SME witnessed a 30-percentage point drop in turnover growth between April and December 2020.
But as the country hopefully puts the distresses of the pandemic behind us, businesses will be hoping to look forward to a brighter future.
Despite this it's important for SMEs to continue to display a high-level of business resilience. We continue to live in an uncertain world, and businesses must be able to adapt quickly in the face of adversity if they are to survive. In a more positive sense, it can also help them to be in a position to capitalise on unexpected changes in the market.
To enable this to happen, it is essential that management teams work collaboratively and efficiently as a unit. They must be upskilled in decision making processes to enable them to react quickly and autonomously in the event of a challenge to the business – and they should be proactive decision makers, staying on the front foot and being ahead of the curve to ensure their business' continued success.
Of course, high-quality, detailed risk management processes and crisis planning help hugely with this. They provide the background and information required to make data-driven business decisions in times of crises, and to plan ahead for any future issues that may need to be addressed.
They do so by providing the management team with real-world insights and data that they can trust, removing the scope for guesswork and hunches and ensuring that leaders in the business can make decision that are rooted in facts, rather than hunches.
The best businesses are adept at bringing their teams along on the journey with them, utilising excellent internal communications and embracing employee participation to create an open can-do culture which embraces shared ideas and diversity, and aims to capitalise on the wider skills of the workforce.
Employees really are an organisations most valuable resource, and by ensuring the workforce truly trusts and buys into the leadership team, the business can maximise the chances of them staying on side during times of change or adversity.
Equally, though, the staff must bring with them an open mind and be adaptable – embracing change so that they are ready for any challenges that may emerge within the business.
This can be supported centrally by the reinforcement of a positive, change culture which helps employees to navigate transitions as the business moves along this journey.
And while internal communications with colleagues is important, it is also vital that businesses place a focus on stakeholder engagement. This enables leaders to maintain networks and identify any potential issues ahead of time, but it can also lead to further opportunities for new leads and business development.
By demonstrating some of these key businesses resilience techniques, SMEs can safeguard themselves against future adversity – ensuring that through both good times and bad, they have the adaptability to survive and thrive.
For more information on Arden University, visit www.arden.ac.uk