As we surpass the two-year anniversary of the work from home order being put into place, many companies are continuing to explore different working models for their business. Clockwise Chief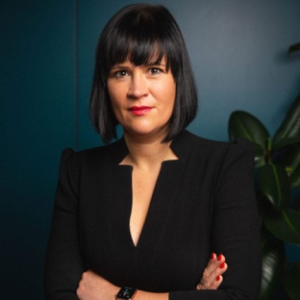 Operating Officer Alexandra Brunner looks at how companies across the UK are adapting to the new needs and ways of working. 
The most drastic change we have seen in the post-pandemic office is the hybrid working model becoming central to almost every job.
A recent survey from flexible co-working space provider, Clockwise showed that although 51 per cent of people prefer to work from home, over two thirds of Gen-Z workers would prefer to work from the office. As we adapt to hybrid working becoming the new-normal, companies across the UK are looking at how to adapt to new needs and ways of working.
Work/Life Balance
In our survey, over a quarter of respondents told us they find it hard to differentiate between their personal and working time when working from home. However, less time on the daily commute and more time at home being able to do the things they enjoy, will produce contented staff with richer lives, making for an infinitely happier working environment.
Flexible Working
For many, gone are the days where the nine-five, Monday to Friday, working week is the only option at their disposal. People have proven over the last two years that productivity is not location-specific, therefore are looking for a more flexible approach to working life. In fact, as discovered in our survey, although many workers couldn't wait to see the return to office, expectations include the option of a mixture of in-office and work-from-home days. When operating a healthy hybrid model the expectation of choice is growing greater than ever for employees, showing the necessity for businesses.
Expectation Setting
Speaking of expectations, we can probably bank on the need to set them as both employees and employers. As employers we are expected to offer the option of hybrid working and greater flexibility to our employees. On the other hand our employees are dealing with greater expectations as workers. We offer our trust to them to work flexibly within hours and locations that suit them, not necessarily the company, expecting employees to be self-sufficient in workload and their own time management.
Methods of Communication
If your company is looking to continue the remote approach, the lines of communication must be kept open for all employees even if some of the team are returning to an office space. To ensure employees are engaged and interacting, communications for those working from home should not just be for work purposes – it is vital they also foster those small, informal social interactions that happen day-to-day in the office. In our survey, almost three quarters of office workers (71.24 per cent) stated that a sense of community within the workplace leads to a more productive and enjoyable working environment. In a post-pandemic office, companies should consider digital water coolers so staff can have informal catch-ups or regular coworking sprints in a virtual office setting.
Employee Retention 
Despite living in a time now named as 'The Great Resignation', it is expected that companies that take a more favourable approach to preferred working patterns and styles can expect to retain a far greater percentage of their team. Almost one quarter of office workers (21.79 per cent) from our report have said they will explore new career opportunities that allow flexible working if their employers intended to resume full-time work-from-the-office model. In short, to ensure we retain our employees throughout what is still an unusual time, we must listen to the requirements of our employees, giving the option of flexibility to all.
So what's next? There is of course, no one-size fits all approach to office life – what works for the small online fashion retailer may not sit quite the same for the global publishing house. As your business starts to make plans for this new world it is important to keep lines of communication open so you can react to evolving needs in real time.
Founded in 2017, Clockwise provides contemporary private offices, shared workspace and meeting rooms with flexible membership plans in key business locations across the UK and it's first European location in Brussels, with plans to expand further into Europe and across the UK regional cities.
Clockwise offices offer a truly flexible approach to post-pandemic working, including varied membership packages, which has attracted a client mix of entrepreneurs, start-ups, scale-ups, and established businesses from a cross section of sectors. With the understanding that innovation and enterprise is not limited to Central London or gateway cities, and a real estate strategy that reflects this, Clockwise is well placed to support regional SMEs achieve their potential.