Michelle Stark, Director at Fasthosts shares the four key indicators you should look out for when checking your hosting provider's cybersecurity is up to scratch.
Just as a physical shop wouldn't underestimate the importance of burglar alarms or CCTV cameras, businesses operating in the online world can't afford to overlook their cybersecurity. The internet is constantly expanding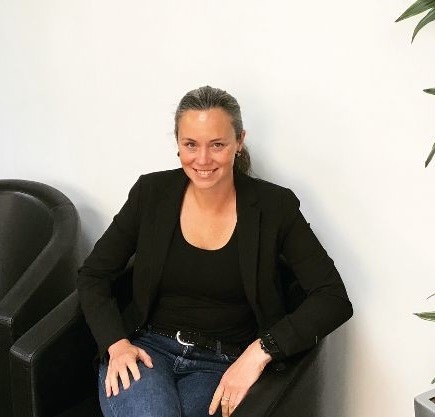 and evolving, and the wider a business casts its net into this, the more likely it will catch something it doesn't want. In fact, there are 65,000 attempts to hack small to medium sized businesses occurring every day in the UK and this is only predicted to intensify as time goes on.[1]
Add to this the current state of the world, resulting in increased level of cyber threats, and you have enough reason to take cybersecurity very seriously, both for the sake of your business and for your customers.
So, what can you do? As most SMEs look to hosting providers to host their platforms, it's crucial that certain security measures are factored in when choosing the right partner for you and your business. Essentially, you don't have to be a cybersecurity expert, but you can't afford to turn a blind eye and partner with a hosting provider that isn't one.
Here, we go into the top four things to look out for that will give you peace of mind that your partner is on top of their cybersecurity game.
ISO 27001 Certification
A simple step to keep your site and customers safe is to make sure your hosting provider is ISO 27001 certified. This internationally recognised standard for information security is an indicator that your provider is applying the latest best-practice approach, including requirements for certain software and hardware measures to be in place.
To protect the effectiveness of its efforts from potential attacks, it's unlikely that a hosting company would provide customers with in-depth detail as to what their security solutions are. However, any web host with this certification, should at the very least have it clearly displayed on their site as a signpost to their commitment to cybersecurity. If you're not sure, it's best to get in touch with them to check.
TLS Certificates
Check if your provider offers a TLS certificate as part of your web hosting package. Historically called SSL certificates, these are offered for websites on an individual basis and ensure the connection between a web server and browser is private by encrypting data passing between the two. Often seen on pages that require the user to input sensitive information, for example, when paying for a product or service, your customers will know if your site has been issued a TLS certificate if a padlock icon is shown in the search bar just before the URL.
Customers are increasingly looking for this signal before any sensitive information is entered. Therefore, it's not only vital to ensure your customers' information stays safe when being transferred to your server, but it could also placate any security concerns customers have that could otherwise lead them to abandoning their basket at the last minute. Providers may offer this for free within their hosting packages, and so it's always important to check the fine print.
PCI-DSS Compliance
Any website that handles credit cards needs to be PCI-DSS compliant, so try to find out if your chosen hosting provider follows these rules. The Payment Card Industry Data Security Standard ensures that any business that processes or stores credit card information, does so in a secure manner. Put simply, it's the online equivalent of making sure no one is looking over your shoulder when you enter your pin number at a cash point.
24/7 Monitoring
Choosing a hosting provider that offers 24/7 monitoring from on-site engineers is key and sure to put your mind at rest. We can't be specialists at everything, so while you focus on other key areas of your business, like customer acquisition and retention, let web engineers ensure your site is running smoothly and safely around the clock.
You might be wondering what is being monitored? While specifics will vary from provider to provider, our team of engineers at Fasthosts monitor every critical component of every product via an automated system which constantly checks to see if a web server is online and serving content, running low on space, or is under unusually high load, for example. While automated responses are very useful, having experienced people watching those systems 24/7 means that anything out of the ordinary will be discovered quickly, and the correct solution can be deployed in the shortest time frame.
While you don't need to know the ins and outs of TLS or ISO 27001 certificates to ensure your website is protected against cyber security risks, being aware of the key factors your hosting provider should be implementing is a sure way of giving you and your customers peace of mind. Doing your due diligence on picking the right partner will take the heat off you day-to-day when it comes to security concerns. After all, in this day and age of heightened cyber threats, the idea that knowledge is power really does stand.