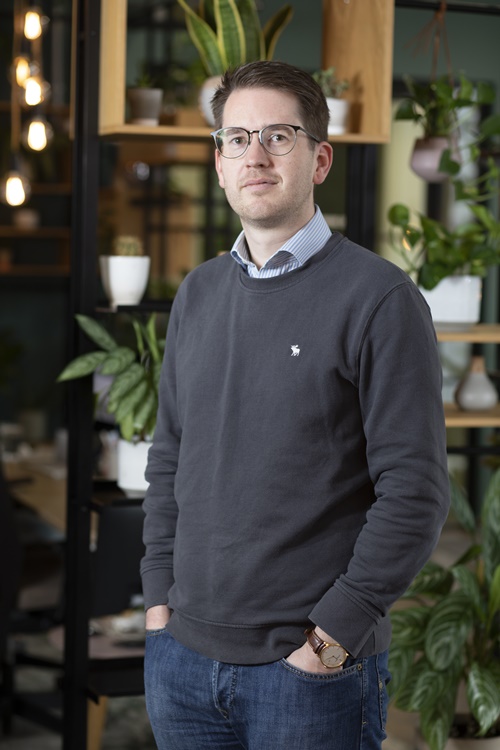 By James Butland, VP of Financial Partnerships, EMEA at Airwallex
Since the pandemic, the ways that SMEs define themselves might have gone through a series of shifts. With mass migration to online channels it's not only big retail corporations that are able to serve online customers far and wide. To the contrary, this became crucial for all retailers. Since, digital platforms have enabled businesses of all sizes to reach new markets in different regions, so even SMEs can reach a multi-national customer base without the extra in-house staff.
Sustaining growth in new markets is another challenge however; one that comes with fierce competition. According to KPMG, 74% of retail CEOs want to get ahead by proactively disrupting the market before competitors do. On a global scale, where digital disruption is happening all around, SME retailers can look to digital platforms that incorporate Banking-as-a-Service (BaaS) capabilities to meet local needs from afar.
Let banking innovation in
Small retail businesses are no longer shackled to the limitation of their local area – they can now become "location agnostic". While this allows them to do business anywhere in the world, they need to be prepared to match local preferences and current expectations with a world-class experience.
Innovative finance solutions like open banking, embedded finance and BaaS make faster, easier, more secure financial services possible. For example, basic functions like withdrawing and depositing cash or banking a cheque in-branch can be replaced with a couple of clicks on a mobile device.
SMEs which manage multiple brands across borders in several currencies, like Olsam an FBA acquirer startup that scales Amazon businesses globally, often rely on innovations to unlock operational efficiencies and keep up in saturated markets. In the case of Oslam, it uses a digital finance platform to onboard newly acquired brands across the US, Europe and the UK quickly and efficiently and track their accounts within a single interface.
Return to business-as-usual in a post-COVID world
Recently the world has been affected by global supply chain crises, inflation and ongoing uncertainty. In particular, consumer attitudes towards trust may have been irreversibly impacted by the shift to entirely new purchasing habits – including shopping online and using digital services for every want or need. As a vital element to customer success, winning back trust should be top of mind.
First, digital payments solutions offer opportunities to foster trust by delivering speed and convenience to younger shoppers who are typically more trusting of technology. Once these benefits can be demonstrated and evidenced, less risk-taking, typically older consumers will gradually adopt services that they can put their trust in.
The benefit of convenience also tackles the issue of vendor-user trust. SMEs and small retailers may be equally reluctant to adopt new digital systems which disrupt the way they do business, but digital systems which deliver customer-facing services can alleviate their greatest pain-points, such as managing supplier fees or refunding a customer.
Even brands with less than 50 employees can operate like a global business. TradeBridge, a fintech which offers multi-currency funding to businesses in the ecommerce, healthcare and corporate sectors, is one such SME that found a way to do so. Naturally, it needed to transfer funds efficiently to clients, collect repayments directly from ecommerce platforms such as Amazon and track sales data in real-time across a number of locations and countries. Now, using digital financial infrastructure, it competes with larger competitors by delivering funds at speed in their clients' local currency and collecting multi-currency repayments from ecommerce platforms to grow its international footprint.
Bring in the best from innovative fintechs
As a small retailer, key consumer drivers such as price, speed, quality will impact business performance, but within today's digital economy the rules get more complex. With international opportunities for shoppers and merchants opening up, consumer expectations for a local shopping experience is still strong – even online.
Retailers need to now consider how they can create familiar experiences using local payment methods, spending preferences, local currencies, and any financing options that are frequently used in that market.
A wide network of global financial services providers are available, many of which can be accessed as plug-and-play partners via a digital platform. Even very early retail brands can open a global business account via a digital platform that allows them to collect and send funds in multiple currencies without excessive fees, like small fashion brand Young Goat is doing. Young Goat significantly cut the cost of managing its money across borders and that allows it to keep its products affordable for a growing roster of loyal customers.
Where the retail industry has experienced some of its biggest shifts over the last couple of years, the desire to lead the market with vendor confidence is stronger than ever. With innovation at the centre of industry, the road to recovery in 2022 comes laced with opportunity. The innovations that have arisen to counter modern problems can be used to take advantage of the market now that the challenges themselves are diminishing. Global trade and embedded finance that take the friction out of payments create the perfect environment for SMEs to scale without borders.